We started the evening a little light with only 4 of us (Graham, Wendy, Stephanie and Keith) as others were running late, so we began by attempting to ring up the front 4 bells in peal, followed by practising plain hunt on 4.
When Duncan and Vinni arrived, we rang up the 5th and 6th and did some kaleidoscope ringing include Mexican Wave in places and "Dodgy" Mexican Wave.
Finally we took turns with a practice method called "Whitefield" where the treble hunts, the 3 makes 3rd and 4th places, and the 5 and 6 cover.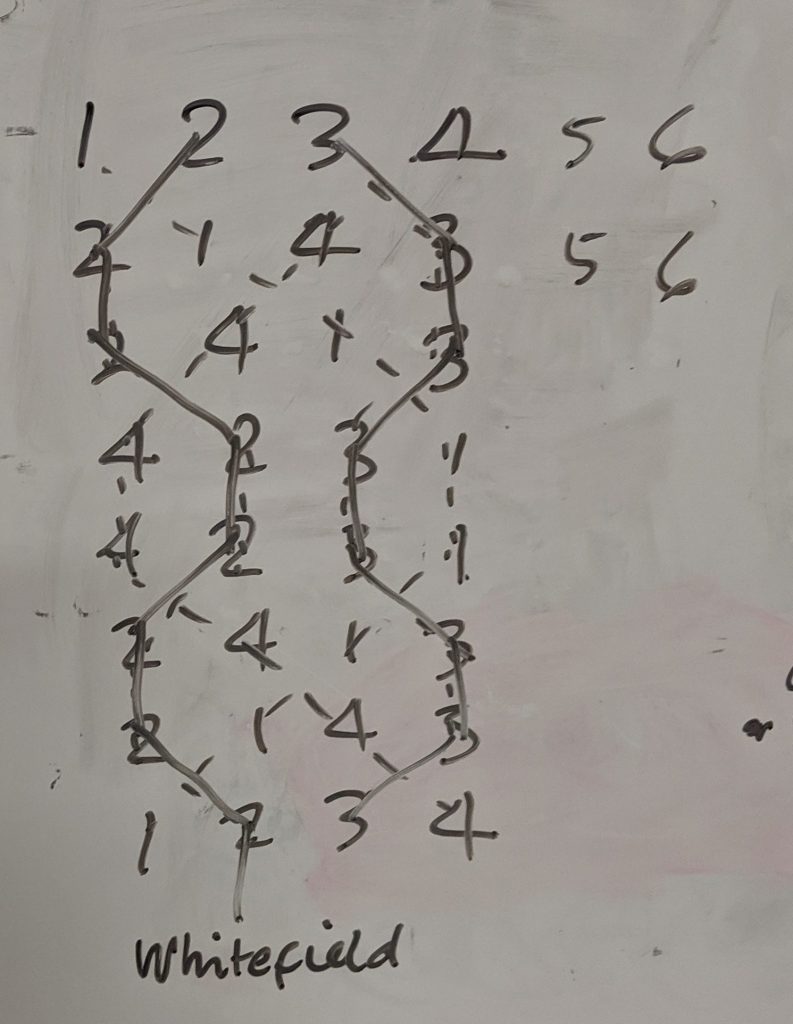 At the end of the session we rang the 6 bells down in peal and moved to The Castle for a debrief.