This morning the band went on an outing to ring at a couple of the local towers. Graham, Sue, Keith, Stephanie, Wendy, and Jeremy attended.
The first tower we visited was St. Mary's in Shinfield. St. Mary's Church is an ancient church which has been a place of worship since 1069. The current bell tower was rebuilt in 1664, originally with 3 bells, but with an additional 3 bells added in 1722, 1730, and 1803. The tower building has visible cracks in it, and has been reinforced with iron bands and tie rods.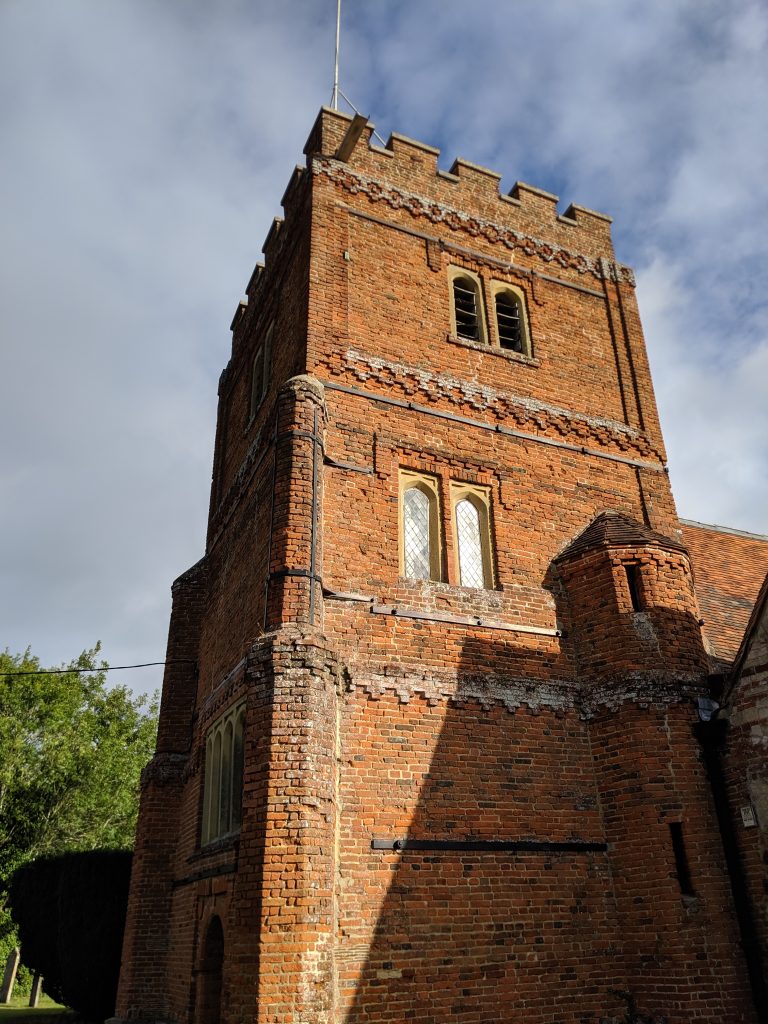 There are 6 bells at St. Mary's, rung from the ground floor (Dove's Guide). The bells were down when we arrived and were let in. We rang up and then performed rounds, call changes and some plain hunting.
Although the bells were not particularly heavy, we found them to be fairly hard work compared with most other towers we have rung at. It was suggested this might be due to the bells being mounted on smaller wheels than normal.
The second tower we visited was St. Bartholomew's in Arborfield. St. Bartholomew's Church is a relatively new building, having been constructed in 1862-1963. However, the bells are mostly considerably older than the church (the oldest being cast around 1399) as they were originally in the old church building which was in a nearby location, now part of Arborfield Park, and which was demolished in 1862.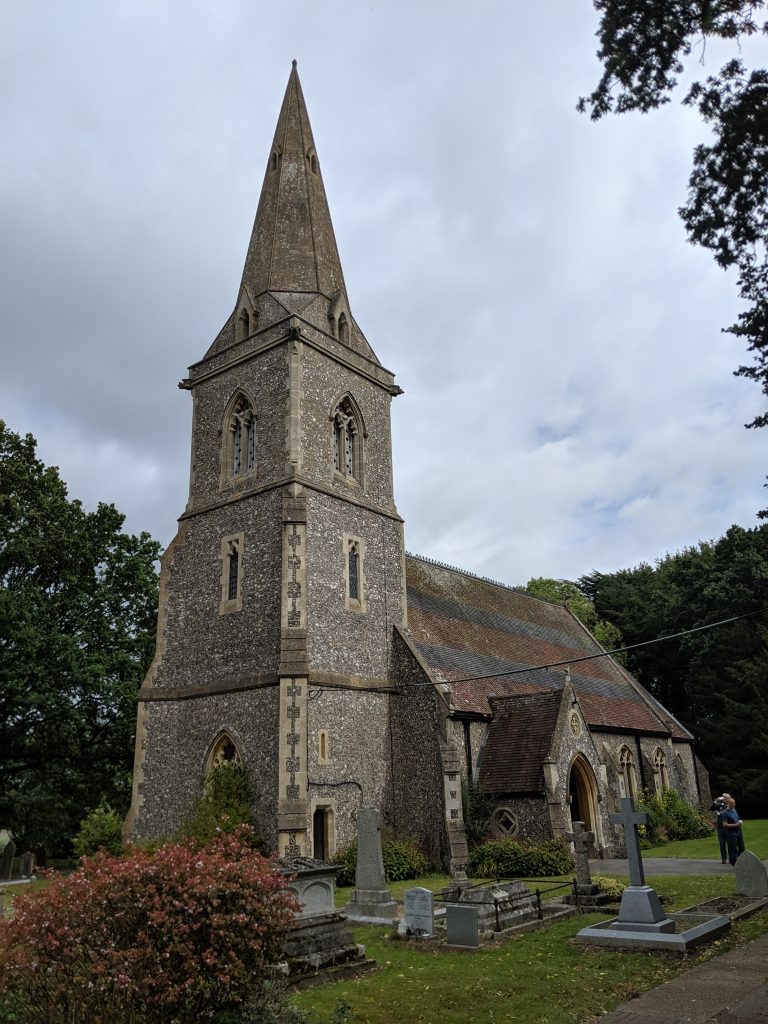 St. Bartholomew's also has a ring of 6 bells. These are rung from the first floor with an entrance to a spiral staircase at the front of the church (Dove's guide).
The bells were down when we arrived, so we started by ringing them up, followed by more rounds and call changes, some Mexican wave, and some plain hunting practice for those who could.
The St. Bartholomew's bells were mostly comfortable to ring, although the 5 bell seems to drop very easily if you don't pull the back stroke quite hard, and the resonance of the 5 bell could be felt quite strongly on her rope even after she had been stood. The tenor is rung from what appears to be a slightly precarious position, right at the top of the spiral staircase which means, in practice, the ringer is best orientated towards the 7 bell rather than looking directly into the centre of the ring. For those sitting out, the tower noticeably moved when the bells were ringing. The bells also, famously in local circles, have an unusual sound and aren't particularly in tune. Dove's guide indicates that the 1 and 2 bells might not be well tuned, which probably explains how they sound.
Once we had finished, we headed to the Bull in Barkham for a well deserved drink and a meal, and to discuss the day. All in all everyone enjoyed visiting and ringing at the towers and it was deemed a success.